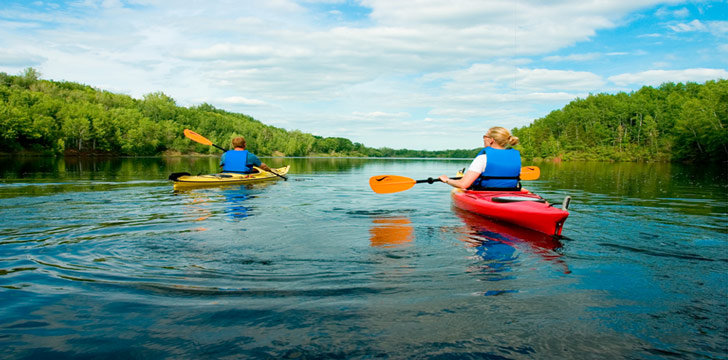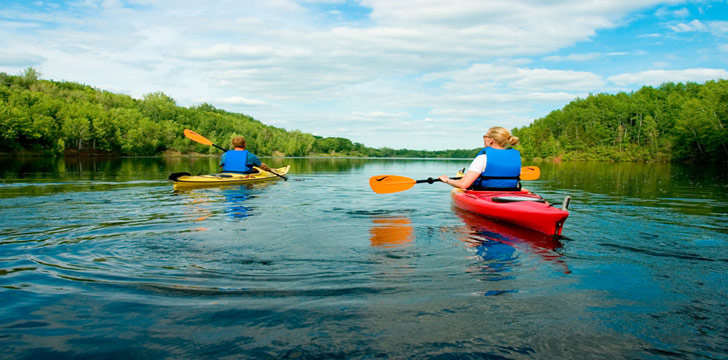 The Country Inn Deerwood is located in the Brainerd Lakes Area. We are 14 miles East of Brainerd, 4 miles from Crosby / Ironton, and 13 miles from Garrison.
The Deerwood Country Inn is conveniently located within minutes of great dining, entertainment and attractions. Guests staying with us can enjoy a wide range of activities such as Golfing, Boating, Skiing/Snowmobiling, Mountain Biking and Hiking. Spend your day at Cuyuna State Recreation Area, take the kids to Paul Bunyan Amusement Center, visit the Croft Mine or enjoy golfing at one of the many beautiful golf courses in the area. Guests looking for an evening out can take a scenic drive to Grand Casino Mille Lacs for gambling and live concert entertainment. Shopping enthusiasts have an abundance of options from "antiquing" in downtown Crosby to spending the day in nearby Brainerd/Baxter for great shopping and dining. Deerwood County Inn is the perfect place to stay if you want to be within minutes of all that the Lakes Area has to offer, without the hassle of large crowds and high prices.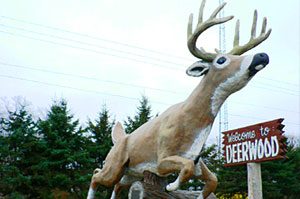 Welcome to Deerwood!
You will know you have made it to Deerwood when you arrive at the 15-foot high and 20-foot long statue of a deer at the city's entrance. It pays homage to one of the area's most abundant four-legged residents - deer.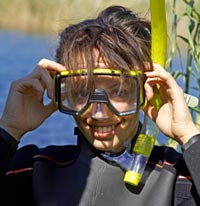 Area Recreation
Bird Watching
Biking
Boating
Mountain Biking
Fishing
Canoeing
Kayaking
Golfing
Scuba Diving
Shopping
Cuyuna Lakes Mountain Bike Trail
Photography by Aaron W. Hautala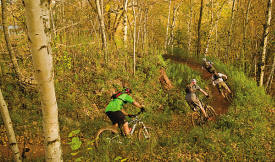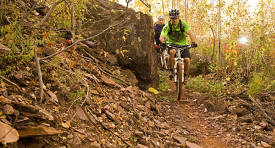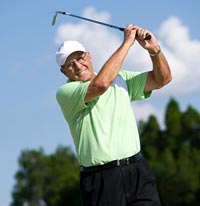 Nearby Attractions:
430 lakes, 30 miles
Many beautiful golf courses, 30 miles
Cuyuna State Recreation Area, 5 miles
Antique Capitol of the Lakes Area, 4 miles
Paul Bunyan Amusement Center, 12 miles
This Old Farm, 12 miles
Grand Casino Mille Lacs, 21 miles
Hallett Community Center, 4 miles
Kart Country, 25 miles
Pirates Cove Mini Golf, 25 miles
Larson Lake Ski Trails, 3 miles
Snowmobile Trails, 1/2 mile
Brainerd International Raceway, 25 miles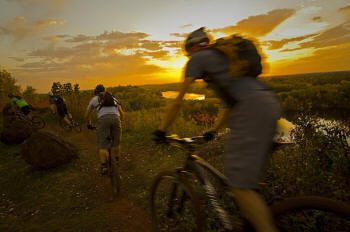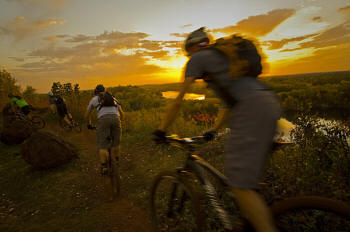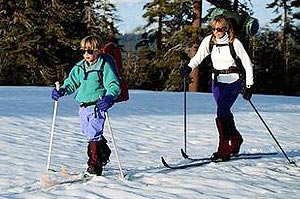 Winter Recreation
Snowmobiling
Cross Country Skiing
Ice Fishing
Snow Shoeing
Skating